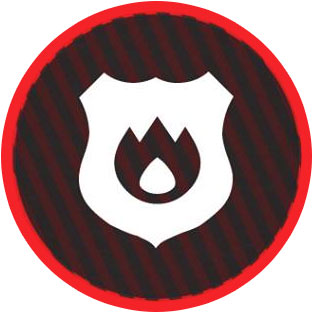 Fire Detection
FIRETEK | Fire Extinction - Burners - Elevators - Industrial Gases Mykonos Cyclades
---
Fire detection is one of the main safety systems. It is a system of prevention rather than repression. It is mandatory to be installed in tourist businesses, public buildings etc.
A fire detection system is capable of preventing the catastrophic consequences of a fire. By detecting any smoke or fire in a timely manner, we have more time available to take the necessary actions. It has been proven that Fire Detection Systems reduces significantly the possibilities of damage to buildings and loss of life.
---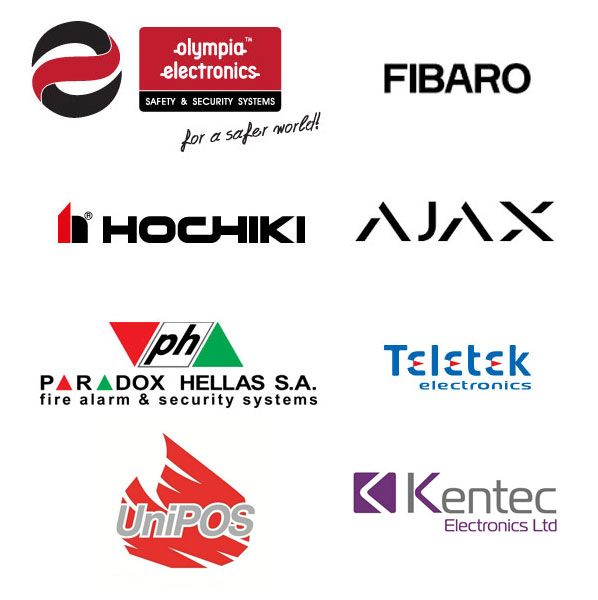 FIRETEK, based in Mykonos and Syros, offers supply, installation and support services of Fire Detection, Wireless Detection and Gas Detection Systems. Provides a comprehensive range of products spanning from simple conventional systems up to analog - addressable systems.
A Fire Detection System consists of a central unit (fire control panel), smoke, temperature, flame or explosive gas detectors, manual alarm-announcement buttons and visual and acoustic signal lights.
There are two general categories of fire detection systems. The so-called conventional systems, which are the simplest systems used in small and medium-sized installations and the directional ones, which usually detect fires in medium and large installations. Addressable systems, due to their many comparative advantages tend to be used more frequently and in a few years they will prevail in medium and small installations.
FIRETEK is an authorized partner of Paradox Hellas & Hochiki in Mykonos and also Οlympia Electronics and Teletek.
Our company is official partner in Wireless Fire Detection Systems of AJAX and FIBARO companies as well.
Customers
---

Cooperating Companies
---
---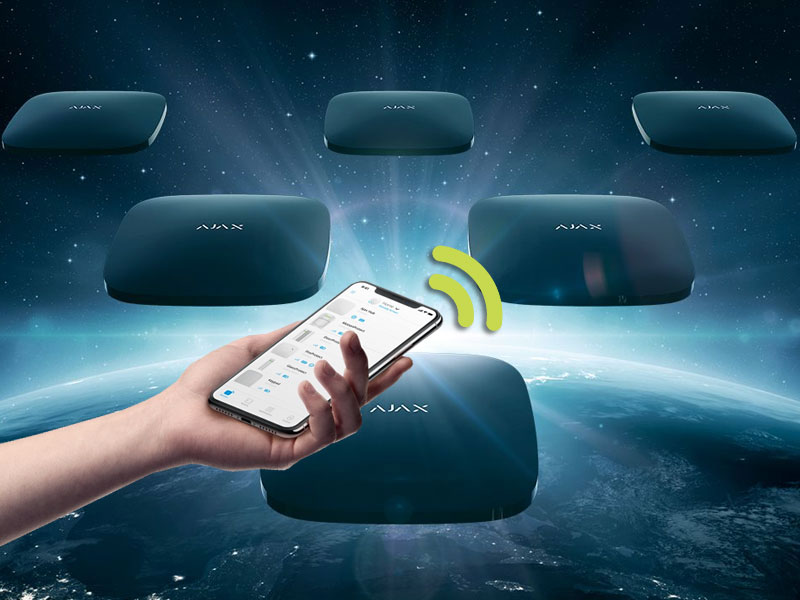 Wireless Fire Detection Systems
Our company after many years of research and participation in many European firefighting and IT SECURITY exhibitions, is able to offer you a wide variety of systems according to your needs. .
Our services cover a wide range of installations, from a simple installation in a house to more complex facilities in a hotel unit.
Wireless fire detection offers great flexibility and high levels of reliability. This technology is ideal to use in locations where fire protection cabling is impossible or undesirable. Wireless fire detection devices are controlled from a central panel or PC or smartphone.
The wireless fire alarm system consists of a wireless smoke detector, a wireless push button and a siren. In addition to the wireless connection, wireless and cable can be combined with the corresponding panel.
Contact Us to offer you solutions that cover your needs.
---

Contact Us
We are at your disposal to assist you on any question you may have.